Celebrate Life's Sweetest Moments
Welcome to the Custom Party Cakes Gallery of HoneyLoveCakery, where every cake is a celebration of joy and creativity. Our gallery is filled with cakes that are not just desserts, but the heart of every party. From first birthdays to golden anniversaries, and every milestone in between, we craft cakes that make your special occasions unforgettable.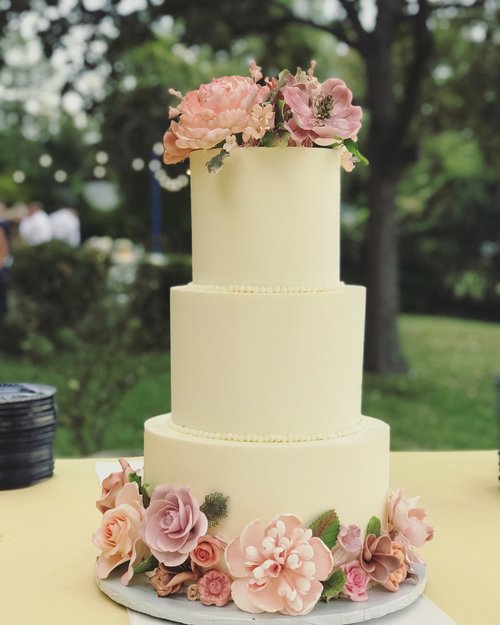 A Canvas for Your Imagination
Each cake in our gallery is a work of art, designed to reflect the personality and passions of the honoree. Dive into a world where cakes come in all shapes, sizes, and colors, crafted with care and detailed to perfection. Our gallery is just the beginning – your imagination is the only limit.
Customization at Its Finest
Whether you're looking for a cake that's whimsical and fun, elegant and sophisticated, or simply unique, we specialize in bringing your vision to life. Our Custom Party Cakes Gallery showcases a variety of themes, techniques, and decorations that serve as inspiration for your own custom creation.
How to Get Started
See something you love, or have an idea in mind? Visit our 'Contact' page to get in touch with our cake designers. We are eager to discuss how we can create a personalized cake that's as unique as your celebration.
Quality That You Can Taste
At HoneyLoveCakery, beauty goes beyond icing deep. Our cakes are made from the finest ingredients, ensuring that they taste as extraordinary as they look. You'll find a blend of classic and innovative flavors in our 'Cake Flavors, Fillings & Icings' to choose from, ensuring your cake is a hit in every way.
Thank you for exploring our Custom Party Cakes Gallery. We can't wait to be a part of your celebration and to bake a memory that will last a lifetime.